Course details
Strong cow shoulder rose · Soaked pork loin · Refreshing Oyama chicken & all-you-can-eat course 2592 yen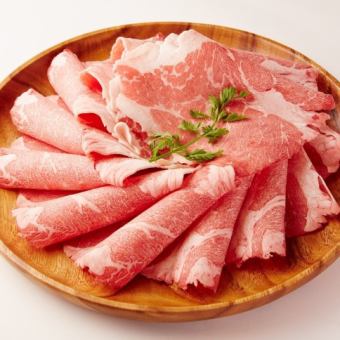 By using a coupon¥ 2592
Elementary school student 1512 yen / infant 540 yen
Available days for reservation

Monday - Sunday - Public holidays - Holidays
Offering quality meat "Rich beef shoulder rose, slender pork loin, domestic Oyama chicken" for all you can eat for 90 minutes! Tajimaya offers lunch, dinner together "Seasonal vegetables, several kinds of seasonal vegetables, savory bar in taste arrangement, soft Drink bar, 6 kinds of ice bars popular among women "are all you can do in the buffet form, so please use together here as well!
Course menu
■ All you can eat meat 【3 kinds of meat all you can eat;】
1. Strong beef shoulder rose
2. Domestic Oyama stick
3. Pork loin
■ Other meals you can eat
· Several kinds of seasonal vegetables
·rice
·curry
· Udon noodles
· Dozens of condiments
· 6 popular ice bars for women
· After dinner coffee and soft drinks, drink bar that can make float
Please select "two-color pot slices of shabu-shabu" or "thick acne"
Time in your seat 90 minutes after meat arrives ※ LO 75 minutes of meat
Please enjoy the exciting sense of the buffet style!
2019/02/28 update